Book Lovers Luncheon 2021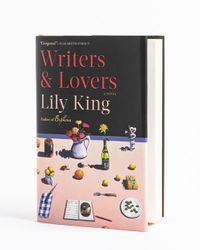 We are virtual this year! This allows anyone, anywhere to join us. Spread the word and invite family and friends for a wonderful hour with a fabulous author. http://hvefbooklovers.com/
Lily King is the award-winning author of the novels The Pleasing Hour, The English Teacher, Father of the Rain, and Euphoria, one of the New York Times Book Review's "10 Best Books of 2014," finalist for the National Book Critics Circle Award, and winner of the Kirkus Prize.
Her latest book Writers & Lovers that she will discuss during the zoom event on March 14th, is a New York Times Bestseller. It will arrive in paperback in early February 2021. It was a New York Times Notable Book of 2020, and named a "Best Book of 2020" by CBS Sunday Morning, NPR's "Fresh Air", The Washington Post, People, NPR, the Los Angeles Times, among others. Lily King lives in Maine.